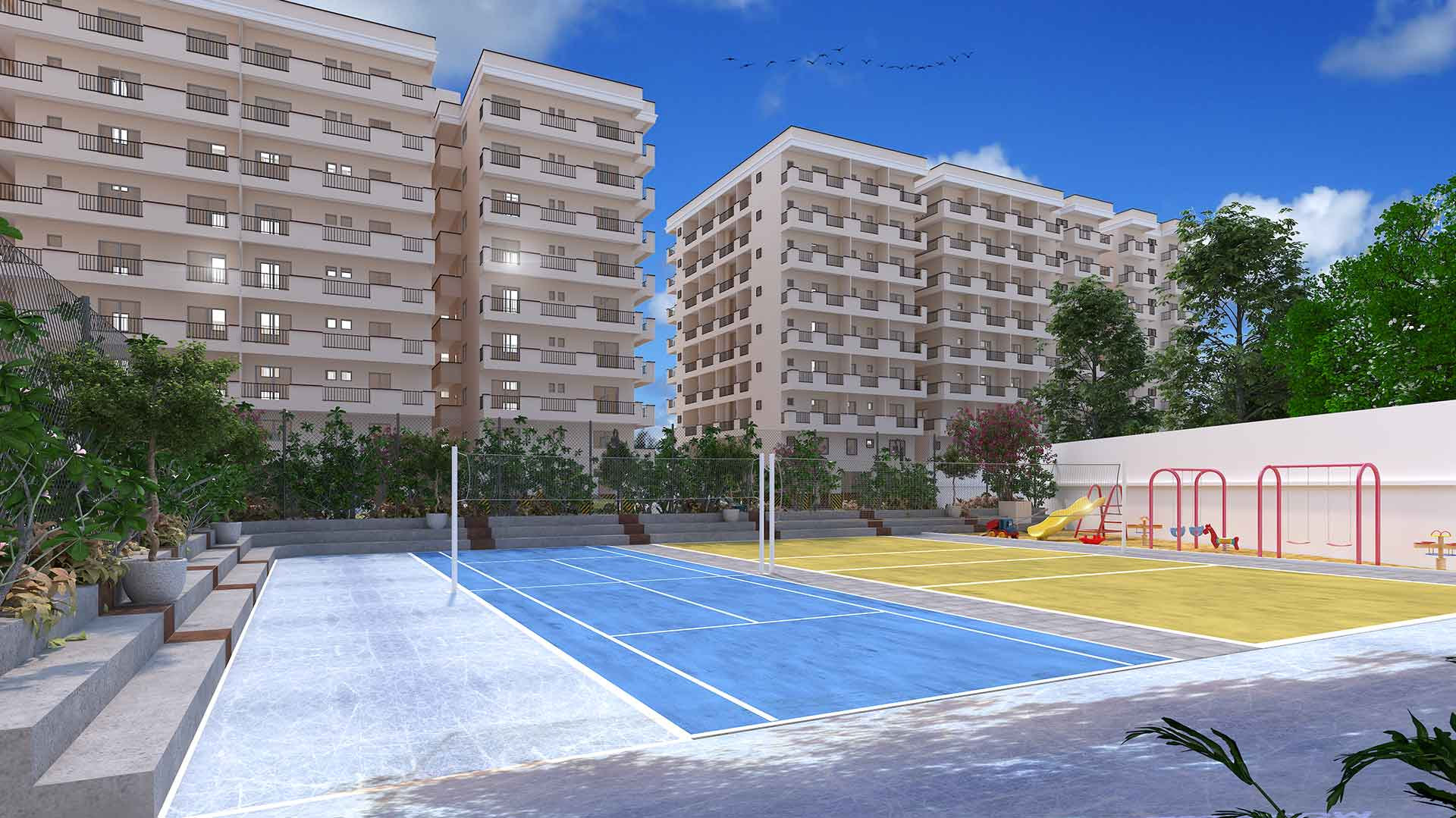 WELCOME TO TRENDZ
TRENDZ is known for it's tradition of building high class luxury apartments in Mysore. TRENDZ has announced it's new ultimate destination in the heritage city, "THE WHISPERING WOODS". Lavishly enfolded off the hustle and bustle of the city and making a beautiful place to live in. If you have a dream of living in a place as wonderful as heaven, WHISPERING WOODS is the right place for you and these Apartments have been designed with stunning features and high security round the clock, refinement and privilege that you can experience only with TRENDZ.
With vast 2 and 3 bedrooms apartment flats, Whispering woods is a classy community that has distributed over 7 and a half acres (phase 1). The flats are specially designed with scrupulous attention, that offers a unique lifestyle options at the possible reasonable prices. 80ft wide main avenue, with water fountains similar to Brindavan garden and beautiful waterfalls under the divine blessing of Lord Shiva are available only with us in the city.
Highlights
MUDA APPROVED
VAASTU COMPLIANT
LOAN UPTO 80%
20,000+ SQFT OF LANDSCAPE AREA
180+ RESIDENT FAMILIES
25 BEST AMENITIES READY
BEST IN CLASS FLATS IN MYSORE
20 foot big arch and three eight story towers specially constructed with inspiration taken from Roman Architecture, spectacularly landscaped garden areas, a well guarded entrance and more than 200 happy families waiting to welcome you to your finest destination.