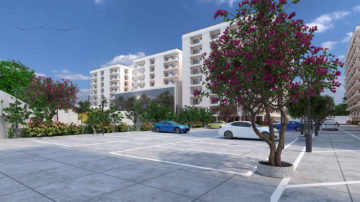 TRENDZ is known for it's tradition of building high class residences. TRENDZ has announced it's new ultimate destination in the heritage city, "THE WHISPERING WOODS". Lavishly enfolded off the hustle and bustle of the city and making a beautiful …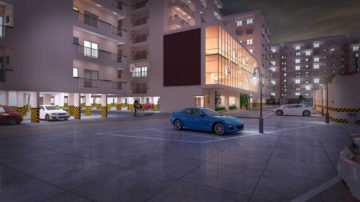 De-stress yourself in free time at more than 25 enticing state-of-art amenities specially selected from the best that world has party area for Get-together with Friends/Family over lunch/dinner, clubhouse with many grandeur facilities to enjoy. …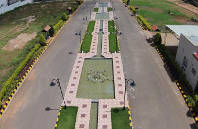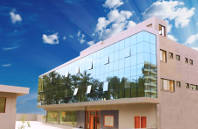 Why Choose Us
TRENDZ is theresult of a humble beginning initiated by a dedicated team of 4 in the year 2000 to create a better living space promoted by people with over 15 years of experience in developing layouts and infrastructure of international standards which include the development of 350 Acres, 100 Villas in 10 Acres and over 1,00,000 SFT of Residential Apartments.
TRENDZ is committed towards development of high-quality residential properties at desirable locations be it inner city convenience or the fast developing suburbs, making it an excellent investment opportunity.
We specialize in creating smart innovative developments, new communities, unique investment properties with efficient design and classic architectural styles.
We were looking to purchase a flat in Mysore and were not able to find one within the city that satisfactorily suited our needs, when we came to know about the TRENDZ Whispering Woods through a friend of ours We were very impressed with the ambience and tranquillity of the place, away from the hustle of the city. We immediately decided to go for it, as it also suited our budget. We wish the project all the very best.
Veena Omprakash & Omprakash M.R - Manager, Canara Bank.
Precisely 730 days i.e, 2 years ago 17th sept 2012, we moved lock, stock & barrel from b'lore to our new home. As we were new, we did not knew much about the surroundings. Now we don't have to struggle to give our address to anyone. If we just say "Trendz Apartment" It suffices. Trendz has got its own brand name, now, it's popular. We salute and thank one & all.
Jayram B.S. & May Rose Steele - Rtd. SBM Director
Far from the maddening crowd is this place called "Trendz Whispering Woods" an enclave of apartments which you can call it a home cum resort. It is just 8 months since we have started residing here and are happy to share the experience of living a quality life which we miss even if we are out of it for a day. On the whole we are happy to be a part of this Trendz Family.
Mohammed Altafulla Khan - Ex - Serviceman
We were looking for a property that we could call our "Dream Home". We visited many projects in Mysore but were not satisfied. Some of the projects were from big, reputed builders. Unfortunately, it did not attract us in a big way. Then we saw advertisement of TRENDZ in the newspaper. We visited the site & it was love at first sight. Everything – the construction, the design, the vicinity – attracted us to this project. Also the personnel at TRENDZ are magnificent.
Abel & Bindu Philips - Business Person
Thinking of Buying an Apartment in Mysore??
TRENDZ is one of Mysore's leading property developers.. The organization's ever-widening range of operations is managed by a team of committed professionals, led by the Chairman , Director and Vice-President.